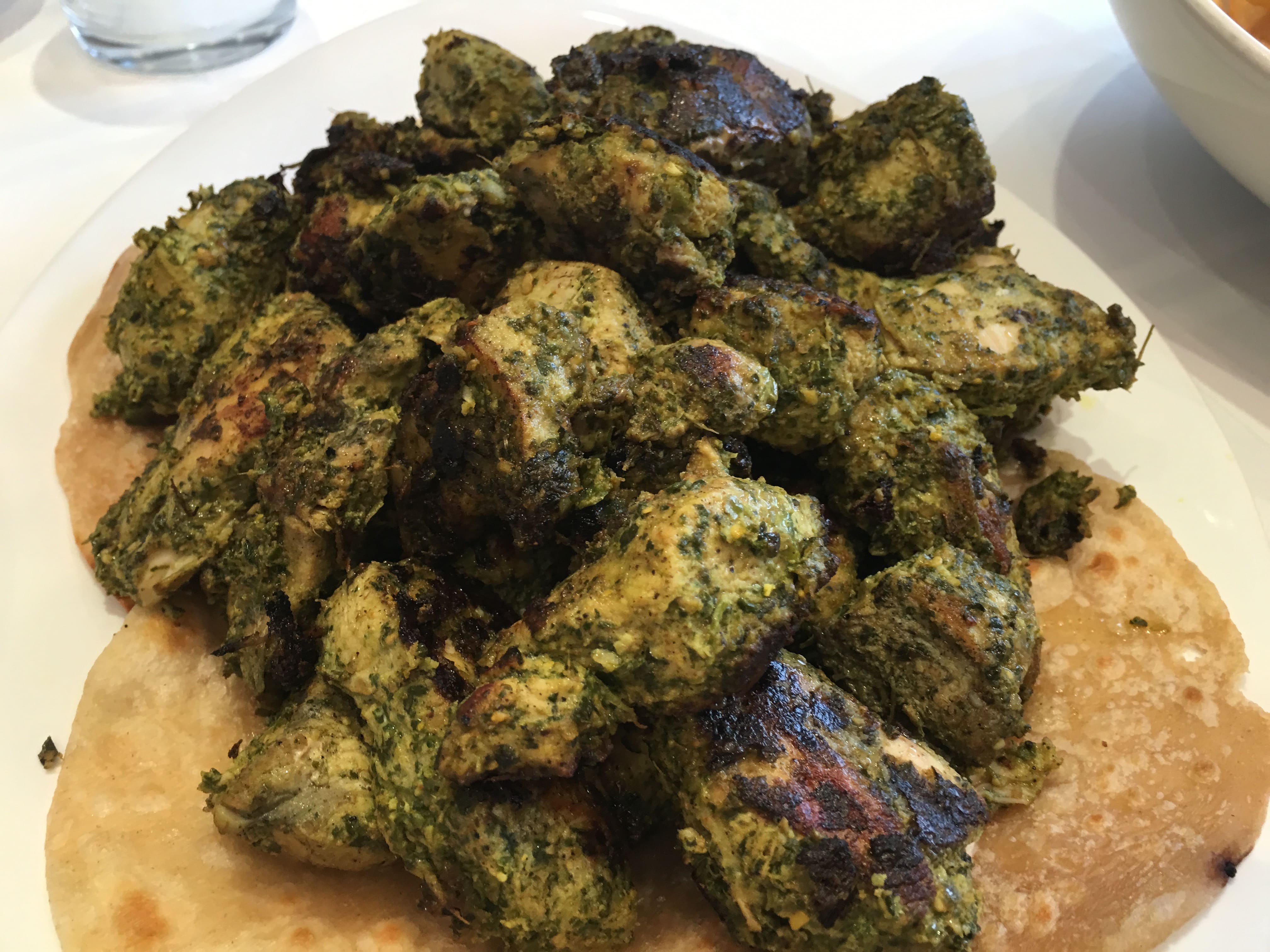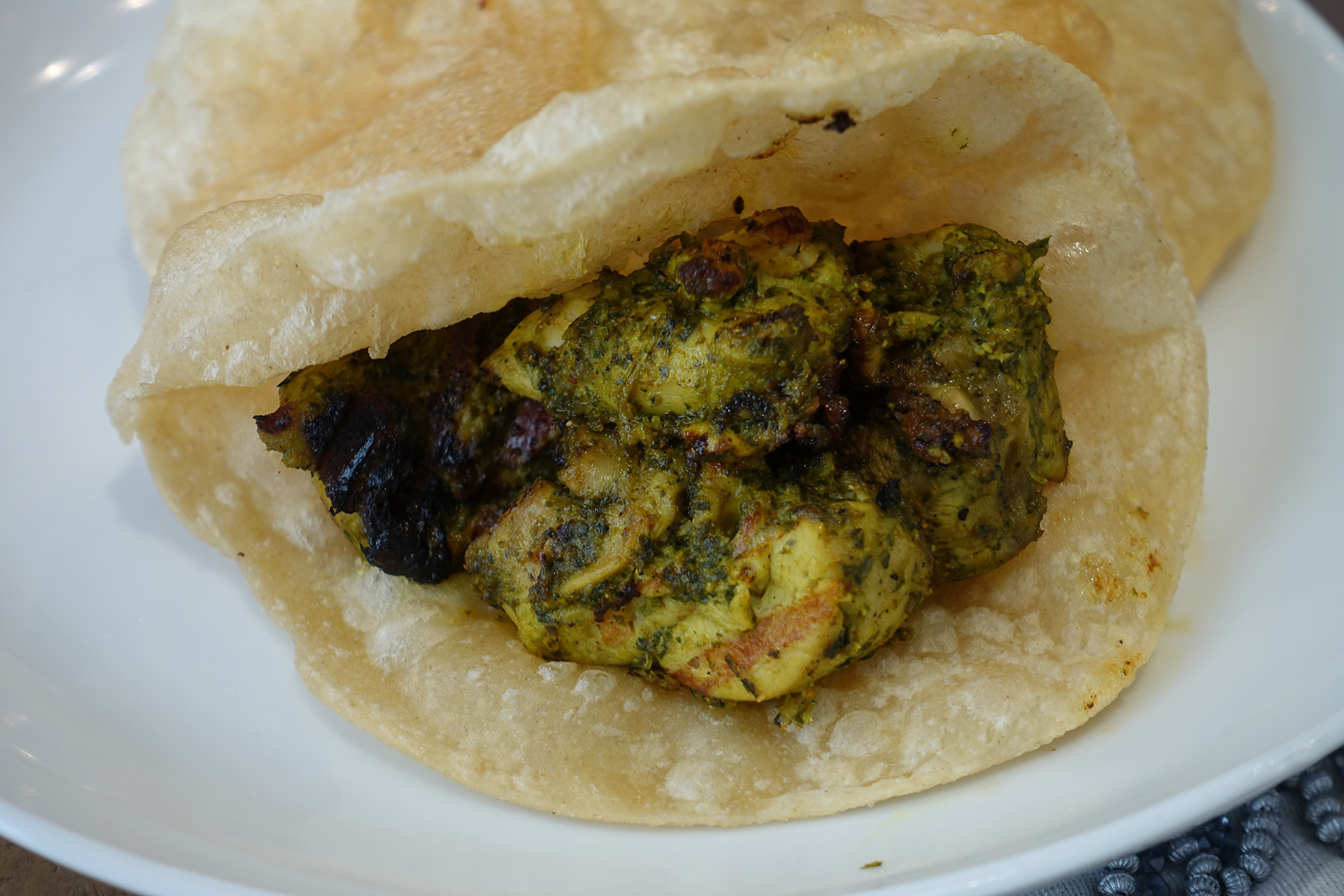 This is a dish that is served at Bukhara restaurant in Doha, Qatar. The tender boneless pieces of chicken are marinated in this incredible yummy green paste (mint, cilantro and green chili.)
It is my favorite dish at that restaurant. when I moved back to the US, I tried to replicate the flavors of this dish and boy was I pleasantly surprised!
Green Chicken Kebab (Murg Hariyali Kabab)
Prep time:
Cook time:
Total time:
Ingredients
Green Chicken Kebab (Murg Hariyali Kabab)
1 pound (boneless chicken cut into 2 inch pieces)
2 Tbsp crushed garlic
2 Tbsp crushed ginger
1 tsp kosher salt
1 C mint leaves
1 C cilantro leaves
3 green chili
2 Tbsp vegetable oil or mustard oil
3 Tbsp thick yogurt
1 Tbsp garam masala or biryani spice powder
½ Tbsp turmeric powder
½ Tbsp cayenne powder
1 Tbsp fenugreek powder
1 Tbsp fenugreek dried leaves crushed
1 Tbsp coriander powder
½ Tbsp cumin powder
1 tsp black pepper
salt to taste
Instructions
Rinse chicken well in cold water, drain and set aside in a medium bowl.
Add the garlic and ginger to the chicken and rub thoroughly add the kosher salt.
Place the mint, cilantro and chili in a food processor with the 2 Tbsp oil and 1 Tbsp water and mix into paste.
In a separate medium size bowl add the yogurt and all the spices down to the pepper and mix throughly. Add the green paste to the yogurt mixture and mix well.
Add salt to taste.
Add yogurt green mixture to chicken and rub well and let marinade in the fridge for 4 hours or overnight.
Preheat oven to 375F or 190 C. In a cast iron or oven safe skillet, and on medium high heat brush skillet with 1 Tbsp vegetable oil. When oil is hot and smoky, add the chicken making sure not to crowd skillet and cook for 3 minutes on one side then flip and cook for another 3 minutes on the other side.
Then place the skillet in the preheated oven for 10 minutes. let chicken rest out of the oven for 10 minutes before serving. Enjoy with puri bread or basmati rice.