Simply the yummiest banana bread ever!
My dear neighbor in Doha used to stop by for a quick visit and would sometimes find this bread freshly baked and served with her coffee. She would ask me for the recipe right away after the first bite. We shared a lot of laughs and chats over this yummy bread.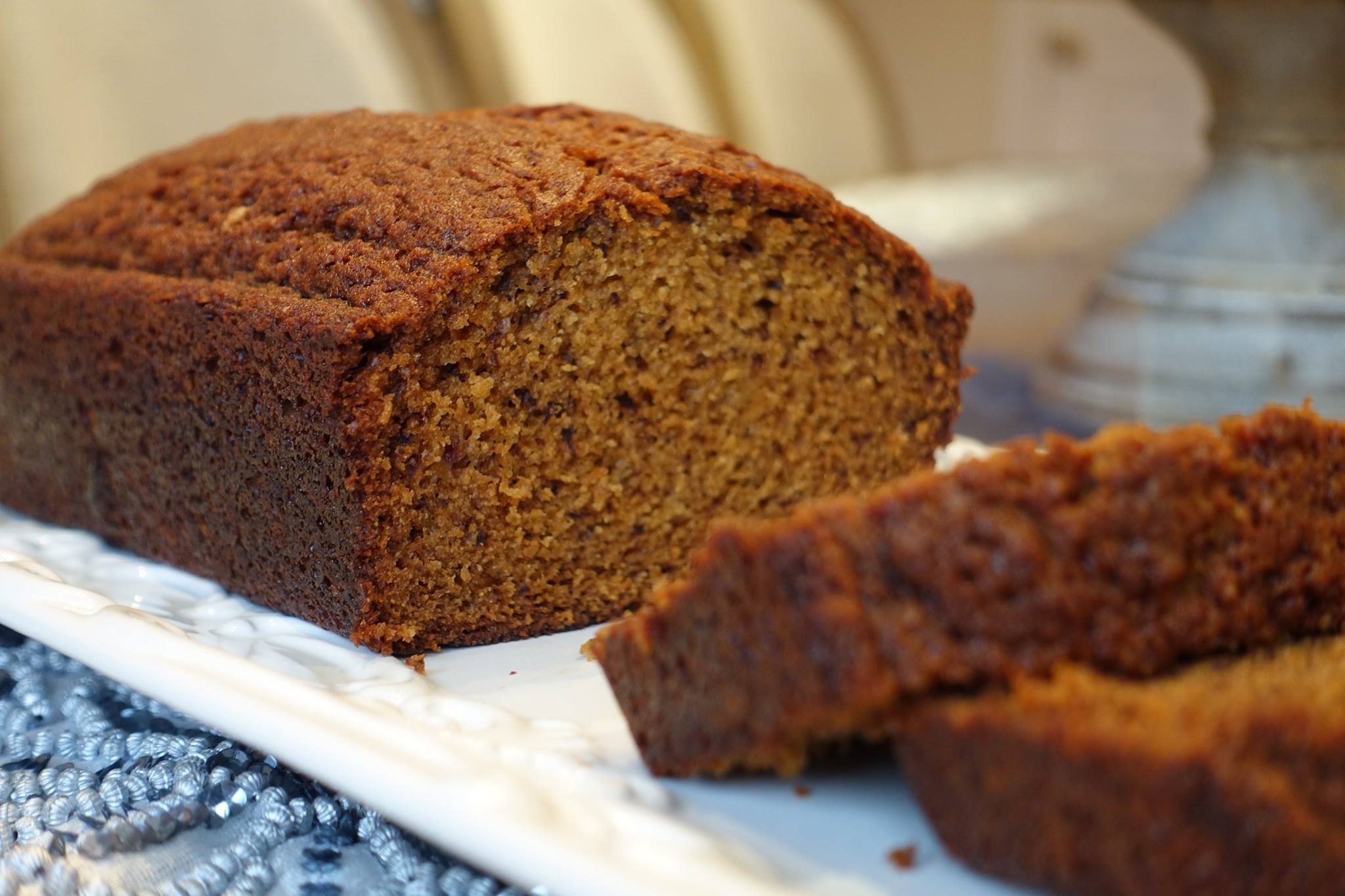 Banana Bread
Ingredients
1¾ Cup all-purpose flour
1¼ Cup sugar
1 t. Baking soda
½ t. Salt
2 Large eggs
1 Cup very ripe mashed bananas (about 2 bananas)
½ Cup vegetable oil
⅓ Cup orange juice
3 T. Plain, thick yogurt (like Greek yogurt)
1 t. Vanilla extract
½ cup toasted walnuts (chopped)
Instructions
Combine all dry ingredients (flour, sugar, baking soda and salt) in a large bowl.
In another mixing bowl, combine eggs, bananas, oil, orange juice, sour cream or yogurt and vanilla. Add to dry ingredients, stirring just until combined.
Fold in nuts.
Pour into a greased 9 in. X 5 in. X 3 in. baking pan.
Bake at 325F (170C) on the lowest rack in oven 1 hour and 10 minutes or until a toothpick inserted near the center comes out clean.
Cool for 10 minutes; remove from pan to wire rack.