My husband and I were at "Saffron", an excellent indian restaurant in Katara, Doha. After our wonderful meal, I ordered "Masala Chai" upon the waiter's recommendation. When the waiter served it I thought it looked more like a Cafe Mocha than a tea but the taste was unbelievable really!. I became addicted to it, sometimes I would go to the restaurant just for Masala Chai!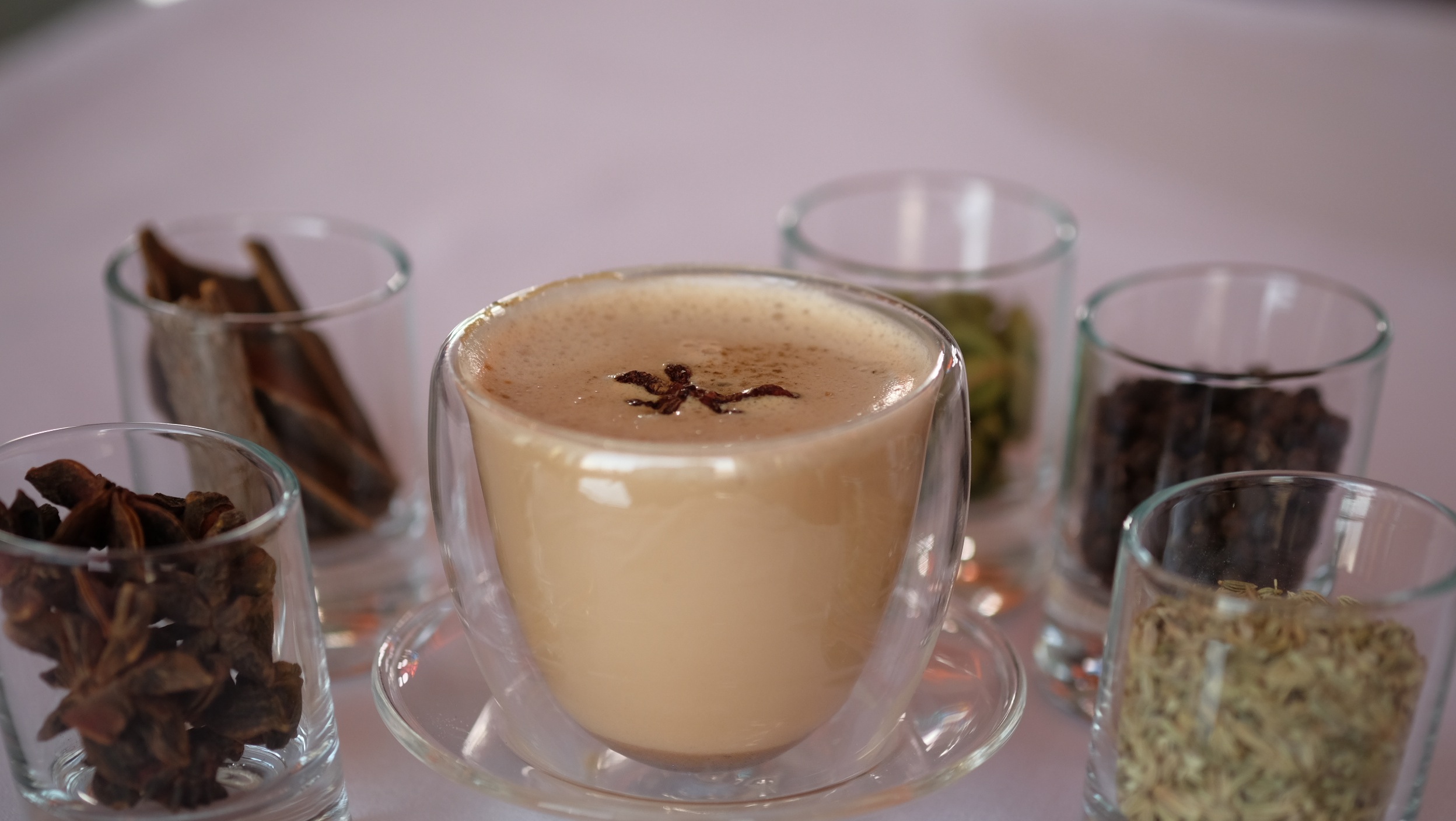 Masala Chai Tea
Ingredients
1 cup Water
1 cup Whole milk
1 T. Loose black tea
½ t. Cinnamon powder
½ t. Cardamom powder
¼ t. Ground cloves
¼ t. Ginger powder
⅛ t. Nutmeg powder
⅛ t. Black pepper
1 T. sugar
Instructions
Bring water, milk, tea, spices and sugar to a boil on medium low heat.
Once boiling, immediately remove kettle from heat and stir once or twice.
Then place kettle back on low heat and bring to boil a second time.
Stir and remove kettle from heat and let all flavors infuse for another 5 minutes before straining and then serving.
Tip: Adding cinnamon stick shavings completes the presentation.