A tajine (or tagine) is an earthenware pot from North Africa. The traditional method of cooking with a tajine places the pot over hot coals, leaving an adequate space between the coals and the pot in order to avoid a rapid temperature rise.  The dome-shaped cover of the tajine is designed to promote the return the condensation from the juices to the pot during the cooking process. Tajine cooking may be replicated using a slow cooker, a large pot or Dutch oven.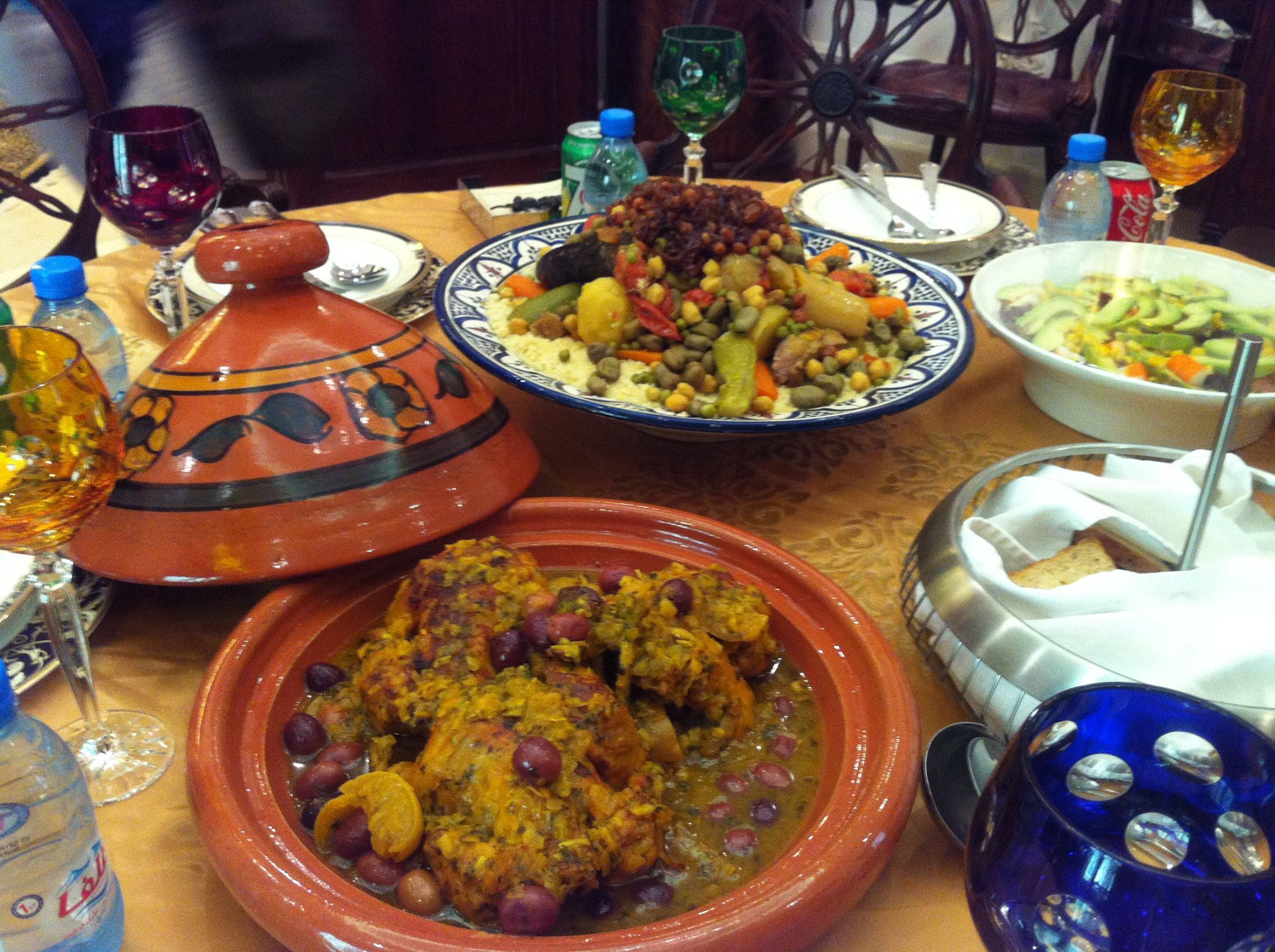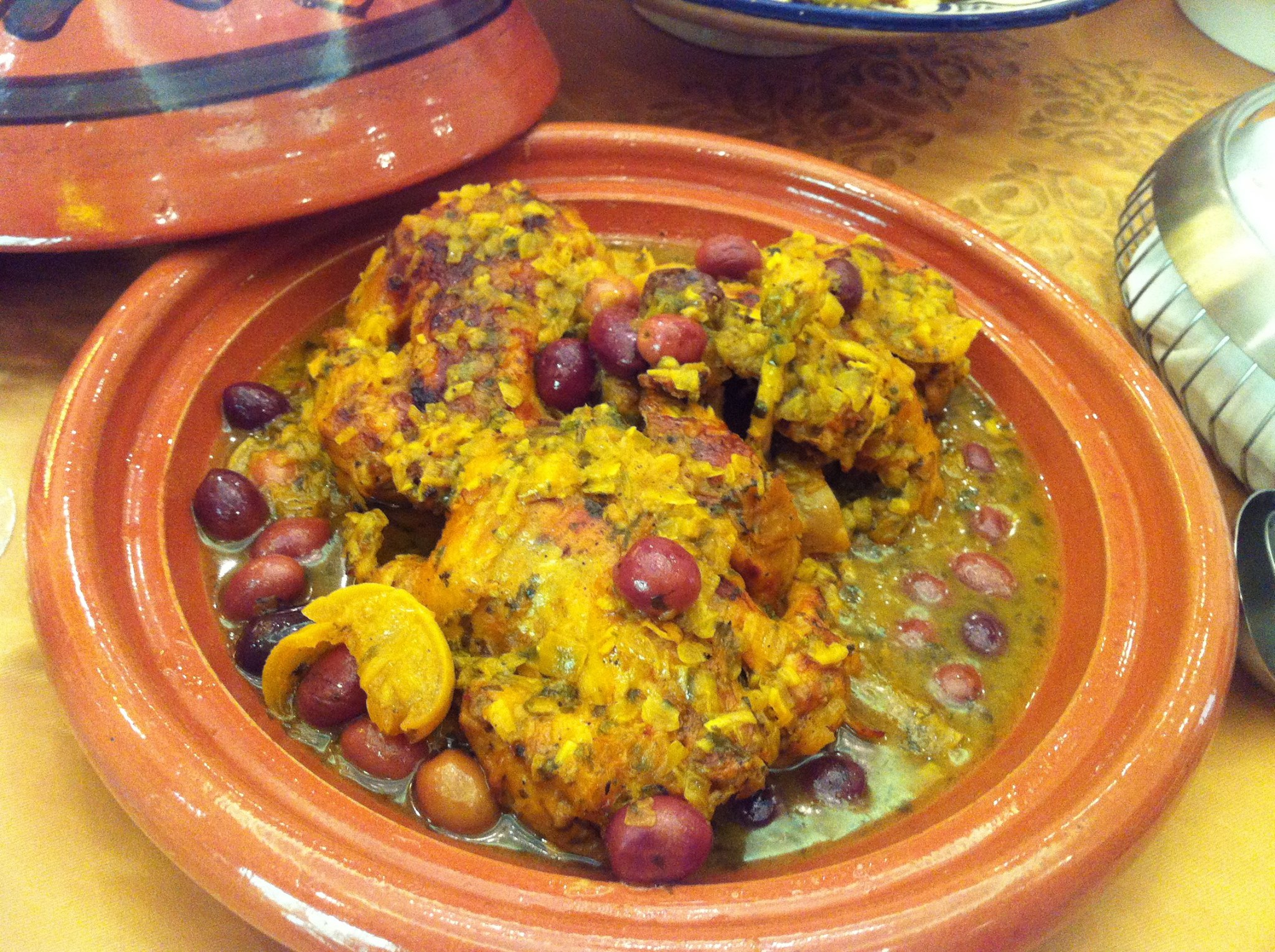 Asma'S Chicken Tajine
Ingredients
2 Whole chickens, skin removed, and quartered
2 Large yellow or red onions, chopped
2 Whole garlic heads, peeled & chopped (add more, if preferable)
¼ Cup olive oil
½ t. Saffron threads, crumbled (optional)
2 t. Black pepper
2 t. Ginger powder
1 t. Turmeric powder
1 t. Cumin powder
3 t. Cardamom powder
2 t. Cinnamon powder
1 t. Salt
1 Cup chopped parsley
1 Cup chopped cilantro
¼ Cup green olives halved
¼ Cup red olives halved
2 Lemons, pickled (recipe follows)
Instructions
PICKLE LEMONS:
To pickle lemons, take 2 lemons, washed, tips removed and cut lengthwise into quarters stopping a half inch from the stem end.
In a large jar, add ⅔-cup fresh lemon juice and ¼-1/2 cup kosher salt.
Transfer the lemons into a 1-quart sterilized glass jar and add the lemon juice.
Store in cool, dark place. Every 3 days, open the jar and squeeze lemon gently to release some juice.
Repeat process twice.
Let stand for 3 weeks.
After opening jar to use lemons for cooking, then store the jar in refrigerator; once pickled they have about a 6-month shelf life.
PREPARATION:
Marinate chicken with all ingredients except the the parsley for several hours or overnight in refrigerator.
Flesh from the pickled lemons may be added to marinade, if preferred. (Marinade is optional, but will enhance the flavor of the dish.)
Place chicken in large pot or tajine.
Add 1-cup water.
Bring to boil.
Once boiling, lower the heat and place a diffuser between pot and heat.
Cook chicken on low heat for 1.5 hours.
Turn chicken over, so the flesh of the flesh of the meat is upward faced.
Add olives and sliced pickled lemons and simmer another 15 minutes.
DRESSING:
Sauté ¼ cup of olive oil with five cloves garlic, parsley and cilantro in a medium-size skillet for a few minutes.
Drizzle over chicken just before serving.